Waterjet Cutting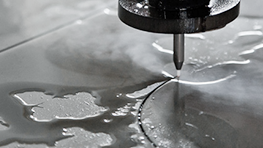 Water-jet cutting leaves little or no burr on the material and as it uses no heat, there is no distortion or edge hardening of the material. With high accuracy and repeatability, waterjet...

Folding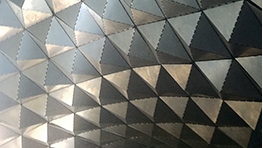 Our Latest CNC Press Brake Folding Machines from Amada and Bystronic offer the best accuracy to fold even complex parts with ease. Complete with hydraulic clamping and a comprehensive range of segmented tooling, we offer a quick setup for 1 off or short run parts.


Fabrication
While cutting is our primary focus, many of our customers want a one stop service for finished components. We are pleased to offer a fabrication and welding service to complement the other elements of our business...

Precision Laser Cutting
The innovative laser cutting advantage your business needs
Precision Laser Cutting offers you a wide variety of services from laser cutting, waterjet cutting, cnc press brake folding, metal fabrication and cnc profile cutting for componentry and products made in steel, all types of non-ferrous metals, stone plus many other materials. Utilizing computer aided design, the latest technology and definitive processes our focus is on engineering for accuracy and lowering your processing costs.
We understand that not everyone wants the same job. Some customers want perfect accuracy, some want a good surface finish, some want their job as soon as possible and others want the very best price. We take the time to understand your requirements and know how to achieve those results. Not only that, if we think we can't do the job to your complete satisfaction we will tell you and put you in touch with people who we think can.
We've invested in some of the best machinery, tooling and software available and employ highly experienced staff who know how use it. We take pride in understanding each customer's requirements. Based in Auckland and conveniently close to the motorway, we are able to offer competitive service locally as well as delivery nationwide.